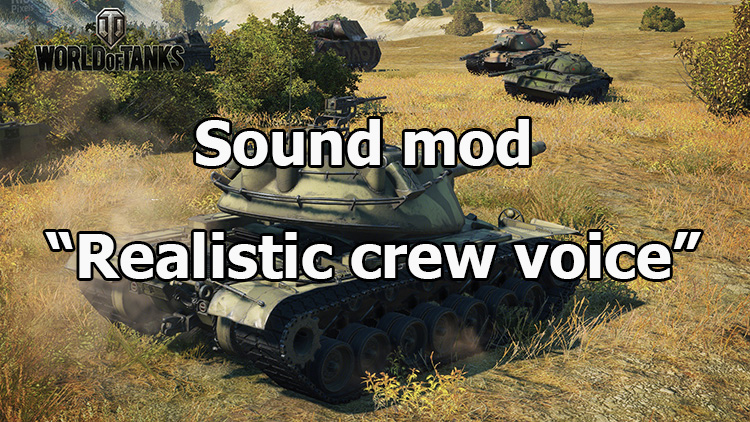 Sound mod "Realistic crew voice" for World of Tanks 1.23.0.0
Description
Your attention is given a large and truly impressive modification for the client of the game World of Tanks. Sound mod "Realistic crew voice" for World of Tanks 1.23.0.0 allows you to completely replace the sound component of the game, add realism, variety to it, and also add sounds to events for which there was no sound accompaniment earlier.
This modification includes full crew voice, allied actions, interface and base capture, as well as a separate XSoundLoader mod adds even more realism to the sound of the turn of the tower.
The installation of this modification replaces all crew voices with more realistic ones, altogether changing more than a hundred phrases, and also about 250 phrases were added for the voice acting of the Allied radio communications and commands "Tak tochno", "Nikak net" and others.
In addition, there is an opportunity to further change the usual picture of the battle with the help of additional modifications that add atmospheric maps, as well as more atmospheric sounds of war.
Attention! Please note that in this modification there is profanity!
Video
Setting mod
World of Tanks/mods/configs/RTCS.rtcs_gui
Installation
Copy the mods folder to the World of Tanks folder.