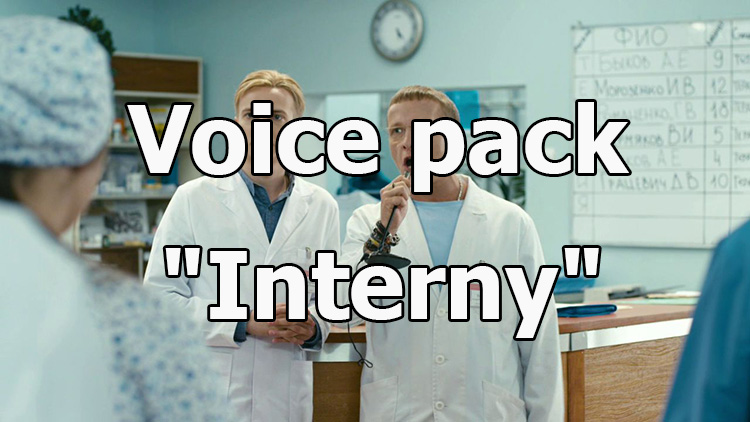 Voice pack "Interny" for World of Tanks 1.22.0.2
Description
Sound accompaniment is what very often forms our idea of ​​a movie or game. That is why the modification of sounds for the game enjoy a certain degree of popularity. After all, with the help of replacing the voice acting, you will be able to have a completely different look at the game, change your mood and your approach to it. If you have been bored with the standard serious voices of the crew members for the long years of World of Tanks, we recommend that you try changing the dubbing and install something more fun at least for a while. For example, voice acting, based on phrases from the beloved comedy series "Interny". The voice pack "Interny" for World of Tanks 1.22.0.2 is sure to please you, and small jokes in battle will not allow you to lose heart during defeats or stressful situations.
In addition, there is a separate sound in the archive with voice acting for the end of the recharge - "Vse". But we recommend that you think before using it, as it can quickly get bored with the drum and fast-loading tanks.
This modification has been fully tested for performance with the current version of the game 1.22.0.2, as well as expanded with several new phrases.
Video
Installation
Copy the contents of the archive to the World of Tanks folder.