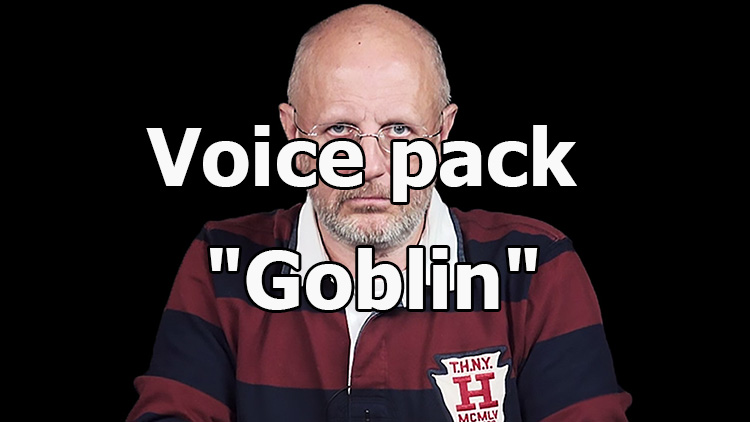 Voice pack "Goblin" for World of Tanks 1.22.0.2
Description
Voice acting is a type of modification that players sometimes do not pay attention to, but they are very refreshing to the game and make it interesting to change the atmosphere in a battle - to lighten one's mood, console one at a loss, and generally look at the game process differently. What can we say about the voice acting performed by professionals. Among them, the voice pack "Goblin" for World of Tanks 1.22.0.2 is worth noting.
This voice will dramatically change the comments and notifications in battle and dilute the harsh reports of non-penetration by the crew with funny and funny phrases from Dmitry Puchkov. Of course, such a soundtrack will raise your spirits, brighten up all the negative moments, and therefore your chances of winning will increase!
The voice acting package consists of several phrases when crushing the enemy, detecting enemy equipment, several versions of phrases for starting the battle and destroying your car, phrases for breaking through, ricochets and non-punctuations, as well as voice messages about damage to the modules and fire.
Video
Installation
The contents of the archive placed in the folder World of Tanks.