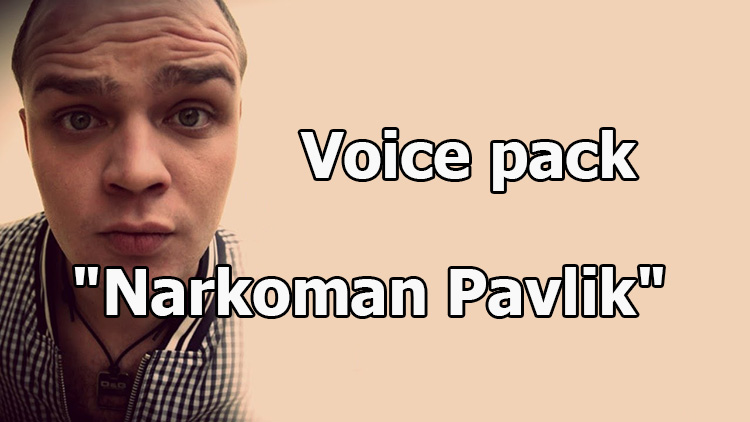 Voice pack "Narkoman Pavlik" for World of Tanks 1.22.0.2
Description
Provided to your attention the voice pack "Narkoman Pavlik" for World of Tanks 1.22.0.2 - represents a category of mods designed to amuse a certain audience of their fans. What only franchises did not fall under the hand of the creators of mods, what only funny voices for the crew will not be found in the vast archives with mods. At this time, the voice was created based on the winged replicas of many of the beloved TV series "Narkoman Pavlik".
All in-game events were announced in a new way. For example, when you start a fight, you will hear "Kazhdyy sam za sebya", after hitting "Bratisha, a ona u tebya seychas ne razvalitsya?" And many other acquaintances to fans of this series of phrases. At the moment, this voice of the crew has been completely updated and redesigned, even more bright and cheerful replicas of the characters of this series have been added to it. The basis was taken the first two seasons of the series.
If this set of voice acting does not take root for you for a long time, then it will be able to dilute the gameplay that is already customary for someone with ease. Such dubbing can make the gameplay more positive and allow you to distract from careless allies, not perceiving so painfully the moments when the random was not on your side.
Video
Installation
The contents of the archive placed in the folder World of Tanks/mods/1.22.0.2/