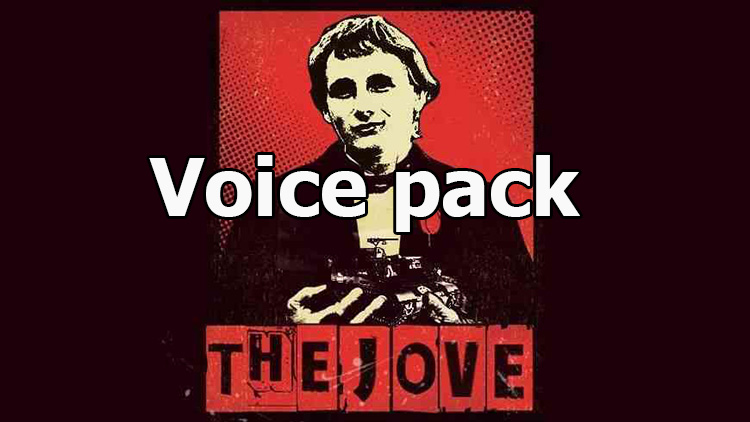 Voice pack "Jove" for World of Tanks 1.22.0.2
Description
Probably in 2017 there were no active players in World of Tanks who would not have heard of such a watermaker as Jove at least once. This is a very charismatic streamer and water-maker, which is distinguished by a large number of conversations, emotions and jokes in its videos, which can easily be used both in cuttings and as a crew voice for the game itself. Especially interesting pearls in his performance can be heard in his streams, against the background of positive or even negative emotions from the game, so it is difficult to come up with more sincere phrases for voice acting.
Presented to your attention the voice pack "Jove" for World of Tanks 1.22.0.2, created by the popular model Andre_V, is an excellent choice for fans of this tape drive and channel maker. At the moment, this is the latest collection of epic and fun phrases, sounds and phrases from Jow, found and collected mainly from the records of his streams.
The advantage of this voice acting is that it does not require any getting used to it, the phrases are chosen so well that you will immediately understand what happened. And the emotional voice will smooth out any of your negative emotions from the actions of allies or bad luck, which will not allow your mood to spoil.
Video
Installation
The contents of the archive placed in the folder World of Tanks.