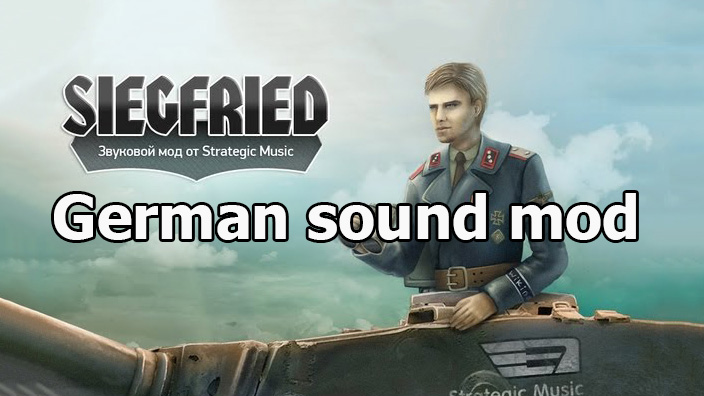 German sound mod "Siegfried" for World of Tanks 1.22.0.2
Description
Voice acting is the kind of modifications that, unlike the interface elements and graphic elements, can be changed quite often. After all, if each player has his favorite game client settings, the most convenient sight and damage panel, which even affect the level of concentration in battle, then any soundtrack can easily get boring. That is why there is such a great variety of popular and high-quality assemblies with different crew dubbing - from the most frivolous and humorous to futuristic sounds or imitating historical sound.
Presented to your attention this time the German sound mod "Siegfried" for World of Tanks 1.22.0.2 is simply created for fans of the German branch of research in World of Tanks. This is not the first successful work of Strategic Music in terms of Wot voice acting - you can also read the atmospheric voice acting and the voice acting "Katyusha" in our archive.
This voice is valuable because it was created completely from scratch specifically for the game World of Tanks company mododelov. They approached work with complete seriousness - sets of unique phrases were completely invented, which were later revised and approved by the military consultant. And only after that they were recorded, polished and provided for download as a ready-made set.
Video
Installation
The contents of the archive placed in the folder World of Tanks.