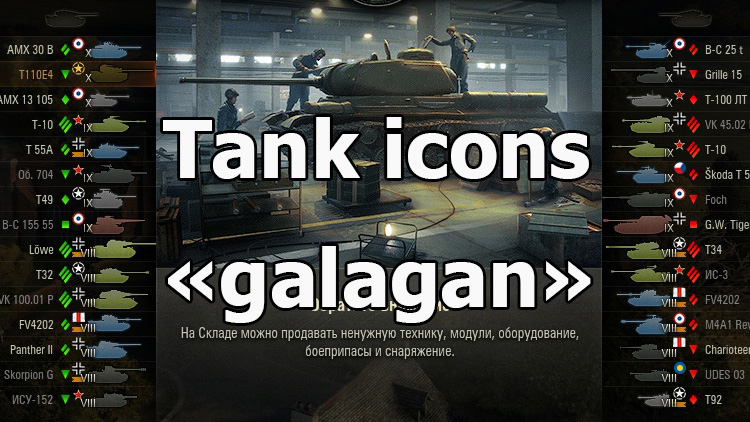 Tank icons "galagan" for World of Tanks 1.22.0.2
Description
Technology icons for teams lists are one of the most noticeable and striking modifications for the World of Tanks client. There are several of the most popular options for icons, and each of them has found its audience in the tank community. Someone prefers minimalism and monochrome, someone textual variations of them, while others like bright, well-readable icons that make it easy to determine the command setups and the type of technique by the color of the substrate.
The tank icons "galagan" for World of Tanks 1.22.0.2 presented this time to your attention is a cross between severity and good readability. These icons are quite similar to the standard ones, they are silhouettes painted in different colors depending on the type of technique. They are quite informative and allow you to assess the situation in battle at a glance. The color scheme of this set is quite restrained, but this is enough to understand at the beginning of the battle where you should go and how to act.
These icons are deservedly one of the most popular sets, so if you have any doubts about which ones to download, try these and you will love them!
Screenshots
Installation
To install these icons, you will need to copy the mods folder from the downloaded archive to the World of Tanks game client folder.