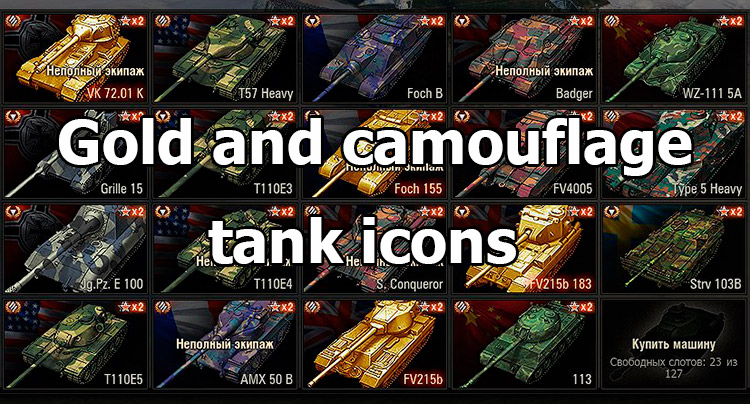 Gold and camouflage icons of tanks in the hangar for World of Tanks 1.22.0.2
Description
Many players have long been aware of the existence of special icons for premium vehicles that display premium tanks in a carousel of tanks in gold color. This modification has been tested for years and enjoys considerable popularity in the tank community, because thanks to this you will always have the opportunity to easily and simply find a premium tank in the hangar without resorting to special carousel filters or long scrolling.
The version of the modification "Gold and camouflage tank icons in the hangar for World of Tanks 1.22.0.2" presented to your attention this time is an improved version of an already convenient mod. In addition to the classic gold icons, it added gold camouflage for the carousel in several variations, as well as several variations of the icons for conventional equipment - improved, realistic, as well as a version with camouflage. In the last update of this modification, the tanks began to look even cooler and more voluminous, they really began to correspond to the game of 2020.
Screenshots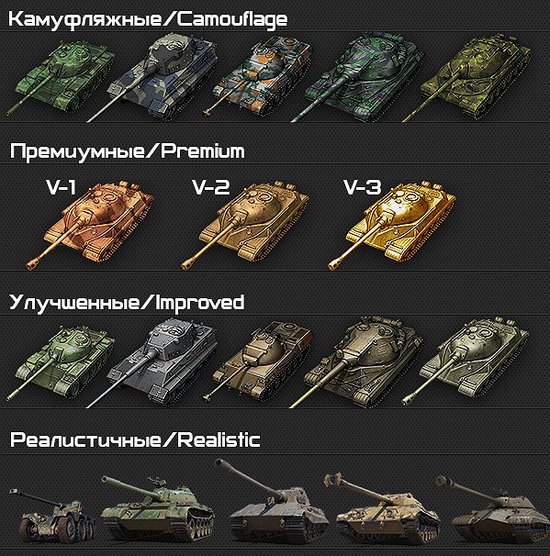 Installation
Copy the file of the desired option to the World of Tanks/mods/1.22.0.2/ folder.
When installing this mod, it should be remembered that the icons for all tanks must be set first, and the gold icons for premium tanks should already be installed on top of the base ones, so that when working with the modification there are no problems with displaying the carousel of tanks.